Lira Luis Elected Fellow of the Royal Society of Arts
We are delighted to announce that our Leapfrog Project Founder & ALLL Principal Architect, Lira Luis has been elected as Fellow of the prestigious Royal Society of the Encouragement of the Arts, Manufacture and Commerce (RSA) for her prominent contributions to social progress and development that benefit extreme natural disaster survivors within human settlements.
July 2, 2020. The RSA has had an immense impact on the world that included recording the first use of the word 'sustainability' in an environmental context (RSA Journal 1980) and offering rewards for the reduction of smoke emissions (1770), to name a few. "No matter how great our past has been, we believe we can have an even better future, and Lira Luis is now part of that story," writes RSA Chief Executive Matthew Taylor.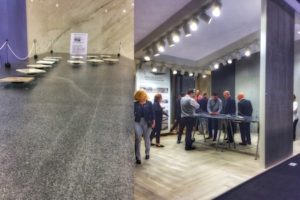 In receiving her award: "It's truly an honor and I'm thrilled to be a Fellow of such a prestigious organization recognized worldwide for its impact historically, and continuing to make an impact for the benefit of current and future generations. I look forward to participating in the shaping of change, on social justice and sustainability in a post-Covid-19 world with other Fellows — whose values of being open, optimistic, pioneering, rigorous, and enabling — I admire, share, and am inspired by," says Lira Luis.
What is a Fellow of the Royal Society of Arts? (FRSA)
It is an award granted to individuals that the Royal Society of Arts (RSA) judges to have made outstanding achievements to social progress and development. In the official language of the Fellowship Charter, the award recognizes the contributions of exceptional individuals from across the world who have made significant contributions relating to the Arts, Manufacture and Commerce. Fellowship is only awarded to those who can demonstrate that they have made significant contributions to social change, and support the mission of the RSA.
Lira Luis, FRIBA, FRSA, NCARB, CEM, LEED AP
Lira Luis amplifies minority perspectives, connects diverse communities, and capitalizes innovation to bring quality architectural solutions for the benefit of the underserved and vulnerable.
These are just some of the qualities that the RSA has based their awarding Lira with the Fellowship upon, after her nomination and subsequent fast-track application.
Her RSA Fellowship comes on the heels of her election as 2020 Fellow of the Royal Institute of British Architects (RIBA) on November 15, 2019 and winning the 2019 Most Innovative Businesswoman in Diverse Architecture – USA award from the UK's Voice of Modern Business AI.